Alumni Profile - Jeremy Joszef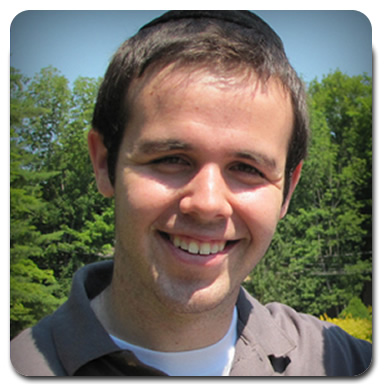 Jeremy Joszef is the Director at Camp Morasha, supervising all aspects of camp programming, staffing, facilities, fundraising, alumni development, board development, recruitment, and marketing. After studying at Sha'alvim, Jeremy attended Yeshiva University, where he graduated with a BA in Marketing. During his time at YU, Jeremy ran Yeshiva University's Torah Leadership Network, Torah Tours, and worked as a freelance graphic designer, primarily doing work for the Center for the Jewish Future.

Question: What did you gain from your experience in Sha'alvim?
Not only how to learn, but how to live. That intense Torah study is an integral part of our daily routine but must be in the context of personal growth, middot, and Ahavat Yisrael. And that chevra and role models in a positive environment can have a transformative impact on one's life. It's for all of these lessons learned at Sha'alvim that inspired me to dedicate my time to summer camp - to give over these same values to the campers and staff (and future Sha'alvim talmidim!) at Camp Morasha.