Alumni Profile - Willie Roth ('06-'07)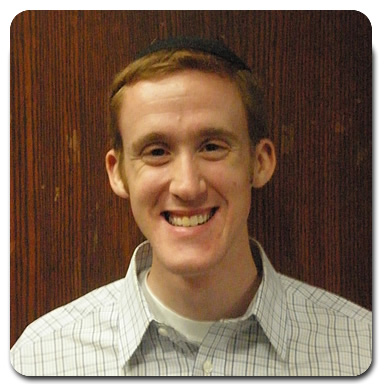 Willie Roth ('06-'07) is originally from Teaneck, NJ. He attended the Moriah School of Englewood for elementary school and Torah Academy of Bergen County (TABC) for high school. After spending two years at Sha'alvim, he spent the last three years at Yeshiva University where he graduated with a B.A. in Jewish Studies, and was honored as the Yeshiva College valedictorian. Willie is now in his second year of Semicha at RIETS, where he was accepted into the Wexner Semicha Honors Program and serves as shiur assistant to Rav Michael Rosensweig. He is also pursuing an M.A. in medieval Jewish history at the Bernard Revel Graduate School of Jewish Studies.
Willie has also been extensively involved in NCSY Kollel, where he has served as madrich for the last five years. He has also worked for Yeshiva University's Torah Leadership Network. Currently, he is the editor-in-chief of both Beis Yitzchak (the RIETS Annual Torah Journal) and the Bernard Revel Graduate School Academic Journal.

Question: What did you gain from your experience in Sha'alvim?
I would say there were several contributing factors to my overall Sha'alvim experience. My Rebbeim provided me with the tools to advance in learning and become a nuanced thinker. And they continue to give me advice in navigating through the complexities of life. The Roshei Yeshiva instilled within me a sense of nationality and community. They often stressed the obligation and responsibility that every Jew, and especially a yeshiva student, has for the Jewish people. Additionally, they inculcated into their Talmidim the importance that Eretz Yisrael has in Am Yisrael's destiny.
Learning and living in an environment filled with growth oriented people made living a life focused on Avodat Hashem into a reality. Being surrounded by guys who continuously seek to excel in Talmud Torah, Midot, and religious observance while also enjoying life, was, and continues to be, a formative experience. Their ability to integrate religious life with worldliness gives me chizuk (strength) as I pursue my own endeavors. I am still very close with many of my friends from Yeshiva, and they continue to be a major factor in my success at YU.